incubed IT
The leading software for autonomous mobile robots
The leading software for autonomous mobile robots
Robot Navigation and Localization
Sophisticated hardware independent software for localization and navigation for fleets of autonomous mobile robots (AMR).
Read more
Fleet Management and Business Processes
Our software solution comes with an integrated fleet management system to coordinate multiple robots.
Read more
How to make a robot smart?
These simple steps will transform a simple AGV into a smart autonomous mobile robot.
Design your Robot

Design and build the robot according to your customers needs.

Implement our Interface

Implement the simple hardware abstraction layer provided by our software and execute the test suite provided.

Make your Customer Happy

Get the robot into the field. Easy installation and process customization pave the way to effortless and successful projects
Benefits of Autonomous Mobile Robots
Global AMR market is expected to more than quadruple in size between 2019 and 2022
The industry is expected to remain innovation-led, with frequent acquisitions and strategic alliances adopted as the key strategies by the players to increase their industry presence
Selected Integrators and Partners
These integrators and partners use software of incubed IT within their fleets
Features and Competitive Positioning
Leading Software to Enable Robots to Navigate Autonomously
Selected use cases
Our software fits a large set of shuttle types for many sets of use cases.
High-volume FMCG Warehouse Logistics
High efficiency needed
Complex setting with 50 different stations
Long distance transports of individual pallets inside the warehouse
Quick implementation of warehouse automation to cope with the fast-changing industry needs
Warehouse parts with normal temperature (shelf stable foods) and cooler part (cold storage foods)
High Efficiency Quickly Implemented
40 autonomous pallet carries pass 1,000km per day
They manage up to 500 orders per hour in peak periods
No single point of failure
Enabled frequent changes in 2018 and 2019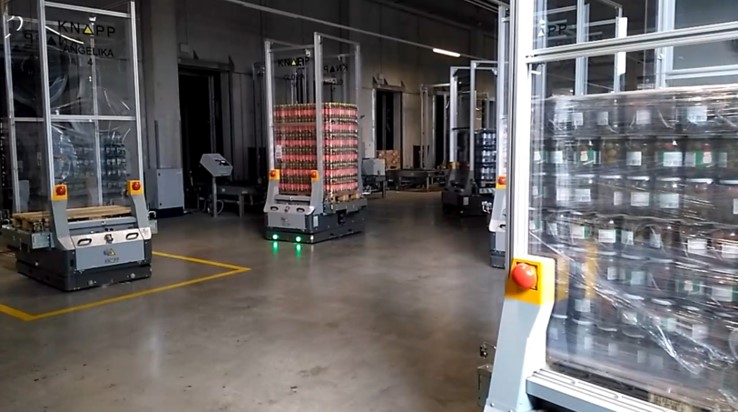 Direct-to-consumer E-commerce Logistics
A leading German department store chain and online retailer focused on fashion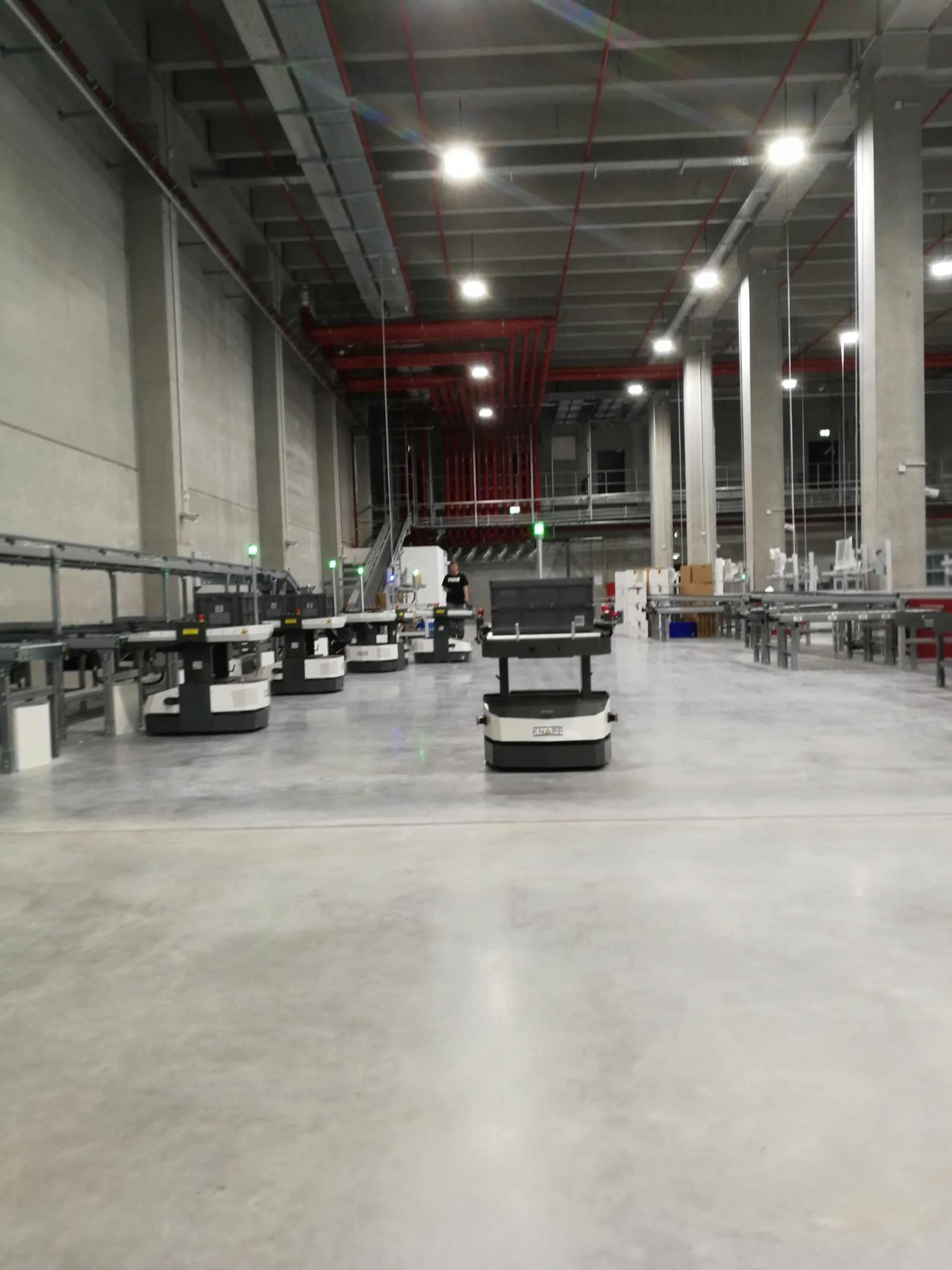 High Flexibility Needed
High return rates in the fashion industry
Manual handling of goods at the workstations needed
Seasonal workload and varying amount of goods
Varying types of goods
Overall business hard to anticipate
High Flexibility Efficiently Delivered
Eliminated the need for conveyor link to every workstation which helped workflow flexibility, accessibility and cost optimization
600 transports per hour – to and from workstations and shelves
Workstations did not require integration with the robots and the software leading to simpler and cheaper deployment
Further Applications
Implemented at a Range of Production Sites of different customers
Realized Benefits in Further Projects
Flexibility provided – no incubed IT support necessary
Securing the investment when the production plant is abandoned
Flexibility in case of reorganization and extensibility (scalability)
Still feasible with crowded and altering shop floor
Efficiency increased
Skilled workers can focus on value-adding activities
Cheaper than personnel with 24/7 availability
Cheaper than conveyer with high initial investment need
Constraints counteracted
No personnel available (e.g. rural areas)
Protect workers' health – having machines do the hard, physical work
Limited space for material handling equipment impeded other solutions
Increased hygiene from reduced movement of humans
Catered to Specific Needs
Setup and integration performed by different system integrators
and incubed IT
A Growing Variety of Mobile Robots Deployed
Some facts and figures
KPIs matter. That's why our fleet management offers a lot of them...
The Evolution of Autonomous Mobile Robots – Digital Guide
Interested in learning about how AMRs have changed manufacturing and logistics — and how Verizon is moving the robotics industry forward?
Download Guide
Ready to get started? Contact us!
Give us a call or send us a message